ABOUT US?
The FLASH CONTROL S.L. is an engineering with more than 15 years of dedication in the hotel market. We have an international portfolio of independent properties, consisting of more than 1,000 hotels and resorts, covering 4 continents and 17 countries.
Our professional team designs and manufactures its own products. In this way, we control both the design and its functionality, as well as the production processes with the sole objective of providing a range of products under the TheLockersPoint and TheBagPoint brands.
Our goals
Our goal is to be a partner of consignment services with reliable technological solutions, which provide customers with profitability, reliability, and safety. 
Values and human team
We are a team committed to making your stay in hotels more enjoyable. From The Flash Control we create concepts and design products that accompany hotel guests in their holiday or work stay, avoiding unpleasant surprises during their stay. With harmony in the spaces and being part of the hotel environment.
The Flash Control team is satisfied with the achievements. Every time we give the green light to a new project, we get excited with its birth and cry with joy when the models become cataloged products.
The technical knowledge of our engineers, the creativity of the designers, the working capacity of the operators, the good work of the maintenance team of the manufacturing processes, the ability to empathize with the customers by the commercial team, the demanding department accounting and finally, a management board with the ability to create new products for an increasingly demanding market. These are the values ​​that we all contribute to the company project in which we like to work.
All of them are important in a company in which "small things are also big." We like to listen to later talk, we like to understand the needs of customers to offer them new products, designs and then bring them to the market.
Trademarks:

Who hasn't arrived at the airport without knowing its suitcase weight and have the unpleasant surprise that you have to pay a surcharge for this excess luggage …
With the idea of ​​solving this setback to travelers, TheBagPoint installs scales scales at hotels so that their guests can solve problems of excess luggage in time.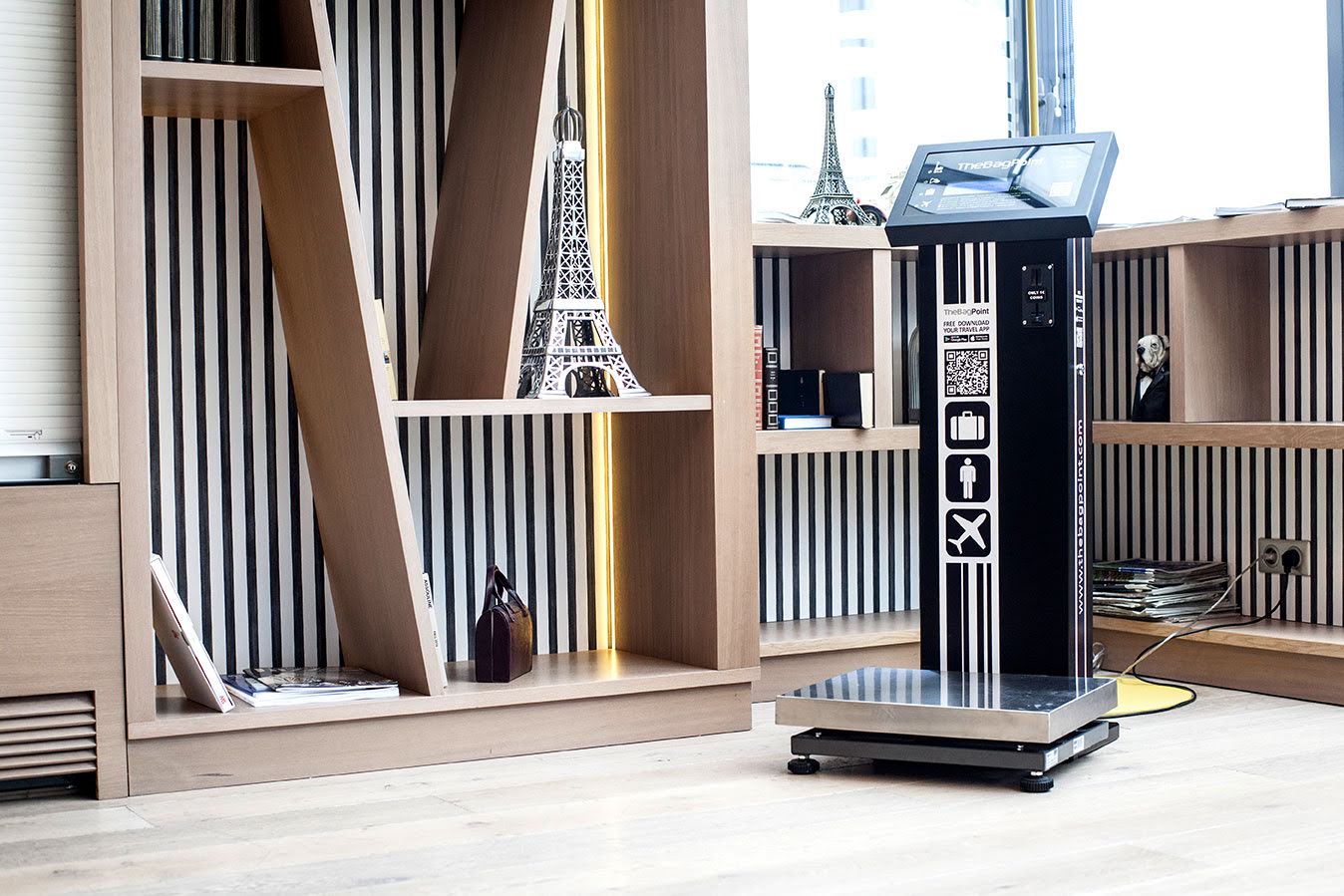 With the purpose that customers can leave their luggage both at the arrival and at the exit of the hotel, we have designed a lockers system, which will allow you to optimize and monetize a space, giving your client security and reliability in addition to a value-added.

The wide variety of colors we offer make it easy for the installation to adapt perfectly to the design of the hotel.
(+34) 670 08 41 56
The Flash Control S.L.

Garriga 49
08912 Badalona
Barcelona, España